The Presbyterian Women (PW) is a national organization made up of women in local Presbyterian churches that support local, national, and international missions.
We commit ourselves:
to nurture our faith through prayer and Bible study,
to support the mission of the church worldwide,
to work for justice and peace,
and to build an inclusive, caring community of women that strengthens the Presbyterian Church (U.S.A.) and witnesses to the promise of God's kingdom.
At St. Andrew, the PW provide services such as memorial receptions, Kirk Night suppers, quilts for the sick, blankets for newborns, support for St. Andrew Preschool, and conduct monthly Bible Studies. Locally we provide materials and financial support for a local school and women's shelter. Afternoon snacks are supplied to children at a local public library as well as providing meals to homeless in the community. In addition, the PW provides contributions to the national organization for their national and international initiatives.
We invite all ladies from St. Andrew to join our PW and be part of these missions and to join us for our Bible Studies and our social events. It is through this organization that we can live in hope, grow our faith, and serve together to the glory of God. Information about the missions and other activities sponsored by the St. Andrew women are published on this website, in the weekly bulletins, in the Bagpiper, and on the PW kiosk.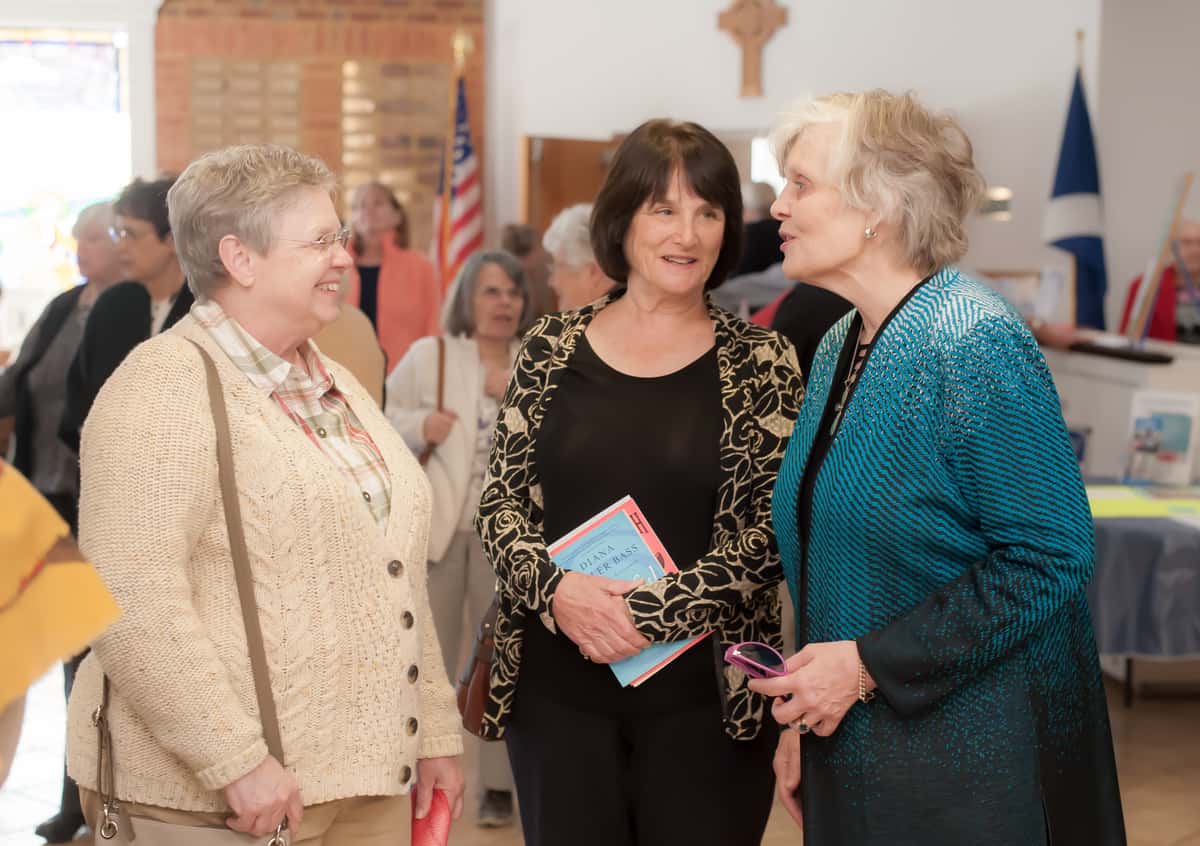 PRESBYTERIAN WOMEN SPONSORED MISSIONS
St. Andrew Presbyterian Women support two church-wide offerings each year. The Birthday Offering is collected to celebrate the blessings in the lives of Presbyterian Women and includes up to five projects that are not included in ongoing General Assembly mission support. The Thank Offering gives women a tangible way to express their gratitude for the special blessings in their lives and funds a variety of projects both in the United States and internationally.
CIRCLE MEETINGS
Our Presbyterian Women's Circle meets at 10 a.m. on the second Tuesday of each month from September through May at the church. The 2022-2023 Horizons Bible Study is Celebrating Sabbath: Accepting God's Gift of Rest and Delight by Carol Bechtel.
Sunday Worship
Join us at 10:00 a.m.
Phone & Email
(757) 238-3550
ten.serpwerdnats@ofni